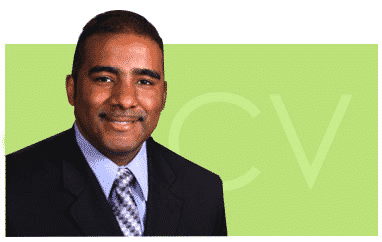 Dr. Carlos Vital MD
A native of New Orleans, LA, Dr. Carlos J. Vital is a graduate in Biology of Xavier University of Louisiana. Dr. Vital completed his residency in Internal Medicine & Pediatrics and subsequently Allergy & Immunology Fellowship at LSU Health Sciences Center in New Orleans. In 2002, Dr. Vital became Resident Director, Board of Directors for the Accreditation Council for Graduate Medical Education, where Dr. Vital was responsible for the accreditation of physician training and graduate medical education programs across the United States. During his tenure, Dr. Vital helped to revolutionize Graduate Medical Education across the United States by working with scientific, educational, community, and political leaders on the national level by helping to create the 80-hour Residency Work Hours Limits. Dr. Carlos Vital is board certified in Adult & Pediatric Allergy, Asthma, & Immunology and serves as the Section Chief of Allergy & Immunology at Park Plaza Medical Center. Dr. Vital also is Clinical Assistant Professor for Texas A&M School of Medicine.
Dr. Carlos Vital MD is a leader in the field of medicine: recognized locally, regionally, and nationally in allergy, asthma, medical education, health care policy and legislation and community affairs. Dr. Vital serves on the Board of Directors on Texas Health Services Authority for the State of Texas working with and advising Texas Governor Greg Abbott and the Texas State Legislature on health information exchange, digital and electronic health data. Dr. Vital also currently serves as adviser on healthcare and small business to US Congressional Leadership in the US House and US Senate of the 117th United States Congress.
Dr. Carlos J. Vital is a Fellow of the American Academy of Allergy Asthma & Immunology and a Fellow of the American College of Allergy, Asthma & Immunology. Dr. Vital is also a member of the National Medical Association, American Medical Association, Texas Medical Association and the Houston Medical Forum. Dr. Vital is past President of the Greater Houston Allergy Society and is the Past Chair of the Harris County Medical Society Council of Specialty Societies, the largest County Allergy and the largest County Medical Society in the United States of America, respectively. Dr. Vital has been featured on the Discovery Channel Profiles Series, a Presenting Sponsor for the Food Allergy & Anaphylaxis Network and was awarded Physician Champion for Allergy & Immunology for St. Luke's Episcopal Hospital, Texas Medical Center. Dr. Vital is also on the medical staff of Memorial Hermann Southeast, St. Joseph Medical Center, and The Methodist Hospital.
Dr. Vital is married to Karla Vital, M.D., Board Certified in Internal Medicine, Obesity Medicine & Nephrology with a concentration in Fluids, Electrolytes, & Nutrition. She is the President & CEO of Vital Health & Wellness Center and the past Medical Director for Medical Weight Management & Wellness for Memorial Hermann Medical Center Southeast. Drs. Vital have three daughters. A musician of 30 years, Dr. Carlos Vital enjoys playing the clarinet and saxophone. In addition, he enjoys exercising, cooking all types of food, and spending time with family.
ALLERGY / ASTHMA / ACNE

Vital Allergy & Asthma Center specializes in the comprehensive treatment of Allergies, Asthma and Acne conditions