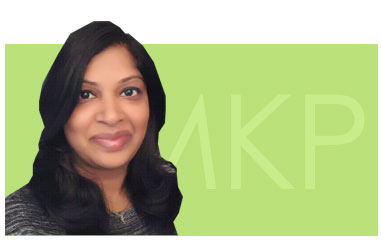 Kyle M.
(Verified Patient)
Overall it was a great experience. The staff was professional informative and very friendly.
---
Eri S.
(Verified Patient)
Doctor Paul was very professional and can immediately see she has a lot of knowledge and expertise around allergy and its symptoms. I would definitely continue to see her as my allergist since I have a ton of symptoms.
---
Vaishnavi T.
(Verified Patient)
Dr. Paul listened to everything I had to say and explained all the medications with me as well as future, long-term treatments rather than just fixing my symptoms. Even though I must have waited about 45 minutes for her, she spent at least that much time with me.
Board Certified in Allergy & Immunology
Mary Paul, MD.
Dr. Mary Paul obtained her Doctorate of Medicine (M.D.) from Albany Medical College. After graduating in 2009, she moved to Houston for Pediatric residency at Baylor College of Medicine. She moved back east for Allergy and Immunology fellowship at Thomas Jefferson University/AI DuPont Hospital for Children. During her fellowship, Dr. Paul did research on mannose-binding lectin deficiency (a type of innate immune deficiency) and published a case report about a 2 year old female with NK-cell deficiency in Allergy and Asthma Proceedings.
After graduating in 2014, Dr. Paul moved to Maryland where she worked for a year in a private allergy and asthma clinic before her husband's job led her to move back to Houston in the summer of 2015. Dr. Paul's interest in the field of allergy stems from her own struggles with allergic disease, including food allergy (shellfish), asthma, environmental allergies, and chronic urticaria. She is particularly interested in food allergies, asthma, chronic urticaria, allergic rhinitis, atopic dermatitis, and contact dermatitis in both adults and children.
Dr. Paul is an active member of the American Academy of Allergy, Asthma, and Immunology and the American College of Allergy, Asthma, and Immunology. She is board certified in both Pediatrics and Allergy/Immunology.
When she is not caring for patients, Dr. Paul enjoys spending time with her family, particularly her husband Justin (an adult congenital heart disease fellow at Baylor) and her daughter Reya, who is the joy of her life. Dr. Paul is also a devoted aunt to three nieces and two nephews. She enjoys reading, trying out new restaurants in Houston (not seafood!), and travelling. Dr. Paul has a deep interest in improving the quality of life for chronic allergy/asthma sufferers like herself.
Do You have question?
Call Us 713.538.1240